Annual Report | FY 2021-2022
ANNUAL REPORT | FY 2021-2022
What an incredible year this has been! We have wrapped up our 9th year as Muse Knoxville and my first year as the Executive Director working alongside an absolutely incredible team. This was also our first year returning to regular operating hours since pre-pandemic times, and we did not know exactly what to expect – but we knew the impact we wanted to have on our community and were determined to stay focused on our mission: to inspire and empower all children through transformative learning experiences.
We worked to answer the call for more childcare options in Knoxville and increased our Camp Muse sessions to offer childcare for days when school is out, instead of only holding summer camp programming. We traveled to 20 East Tennessee counties to provide high-quality outreach STEAM programming, and we impacted over 50 schools and daycares with our STEAM-based educator professional development sessions. We also received our first-ever federal grant through IMLS to provide high-quality STEAM programming to our most vulnerable rural counties alongside the Tennessee Science Alliance – a cohort of six science museums throughout Tennessee – and we are thrilled to see this multi-year project come to fruition.
We also made many site improvements to meet the demand of our community returning to our building: from a newly renovated and expanded Outdoor Space PLAYce to a new Tech Corner to a new free access play area in front of the museum. This was a very transformative year for us, and these are just some of the ways we adapted to change, new leadership, and ever-changing community needs.
We are proud to report that we continued to strengthen our Muse For All program so we can provide Muse programs to families regardless of economic, social or physical barriers. Our newest Muse For All efforts include our newly piloted Muse Apprentice Program – our young adult workforce development program that targets underserved and underrepresented groups in STEAM, our Muse Ambassadors disability-based learning site programming, our Identity and Inclusion Periodic Tables, and our new "Once Upon a Muse" storytelling event series that highlights the intersectionality of culture and early literacy.
We recognize that the work we do is important and still has so much room for growth, and we strive to work hard and further our progress to make this community the best place to live and play. Muse Knoxville is the city's only hands-on children's museum and plays a vital role in our community. Your support is crucial to our success, and your generosity is the catalyst that allows us to continue our mission to inspire and empower Knoxville's future leaders. With the guidance of our incredible Board of Directors and community stakeholders, we look forward to expanding where and how we serve the greater Knoxville community as we enter this fiscal year. Lastly, we continuously hear stories about the joy, creativity and curiosity that Muse Knoxville activates through the science, technology, engineering, arts, and mathematics experiences we offer. We are eternally grateful for your generous support which makes our success possible. Thank you for your help in sustaining and growing Muse Knoxville and enriching our community. Together, we are moving full STEAM ahead!
What our team and community
who contributed an estimated total of 2,857 hours of work.
with the City of Knoxville, Knox County Health Department, Knox County Schools, Centro Hispano, Knoxville's Community Development Corporation & more.
in Family Access Pass Memberships, which provide families access to our museum for $10 total.
from 52 different schools and daycares through STEAM-based professional development sessions, reaching 2,530 local students.
focusing on leadership skills for young adults through career and disability-based programming totaling 4,533 service hours.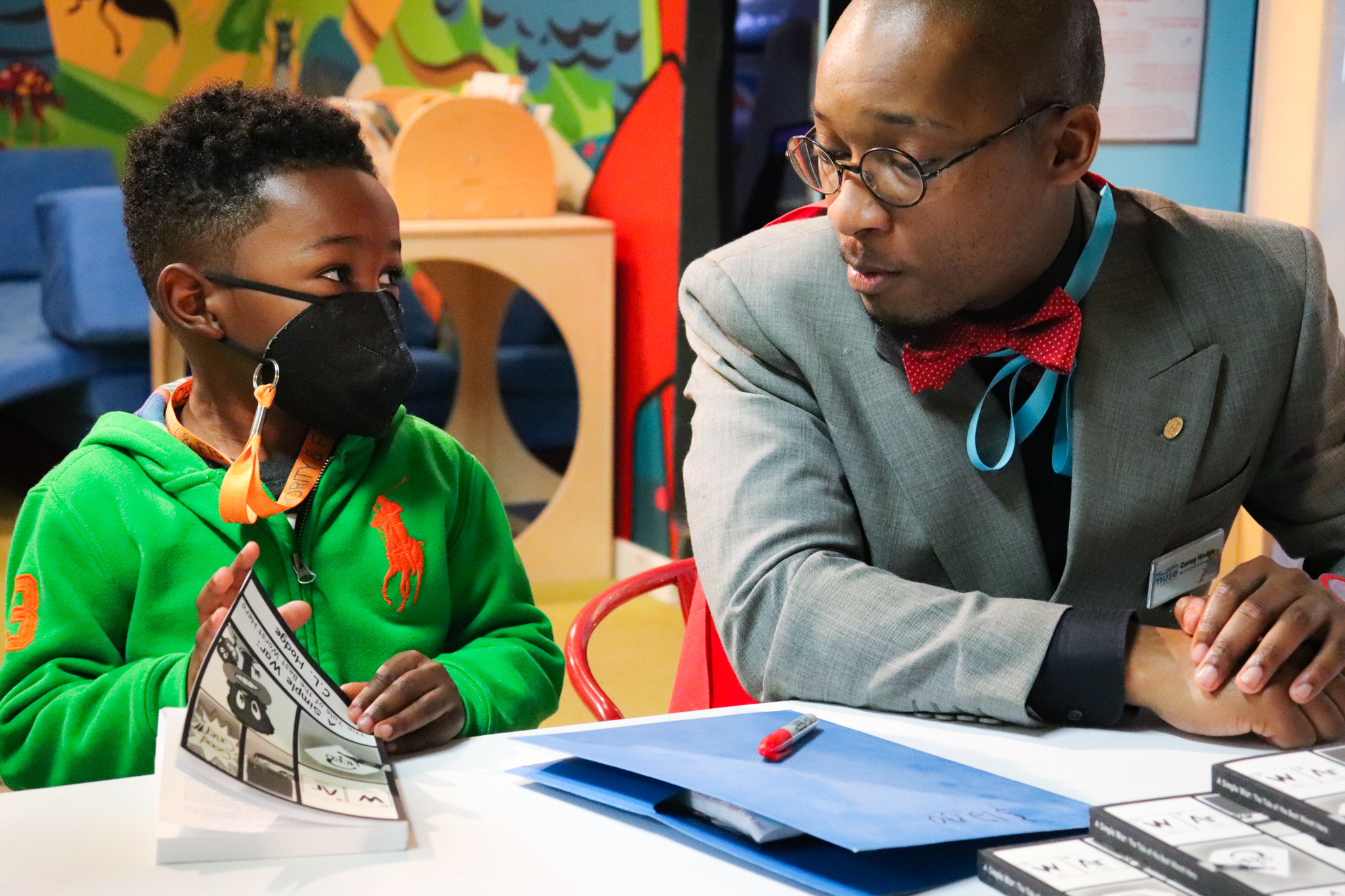 Muse Apprenticeship Program
We completed our first-ever "Muse Apprenticeship Program" – a new workforce development program for middle and high school students from Knoxville's Fulton and Austin-East communities. Muse Apprentices engaged in monthly leadership skills training, building relationships with a mentor, and completed activities that strengthened their skills in their career field of interest throughout the year in the following career categories: STEAM Careers, Marketing, Business and Education. We are so proud of our 2021-2022 Muse Apprentices and look forward to scaling this program!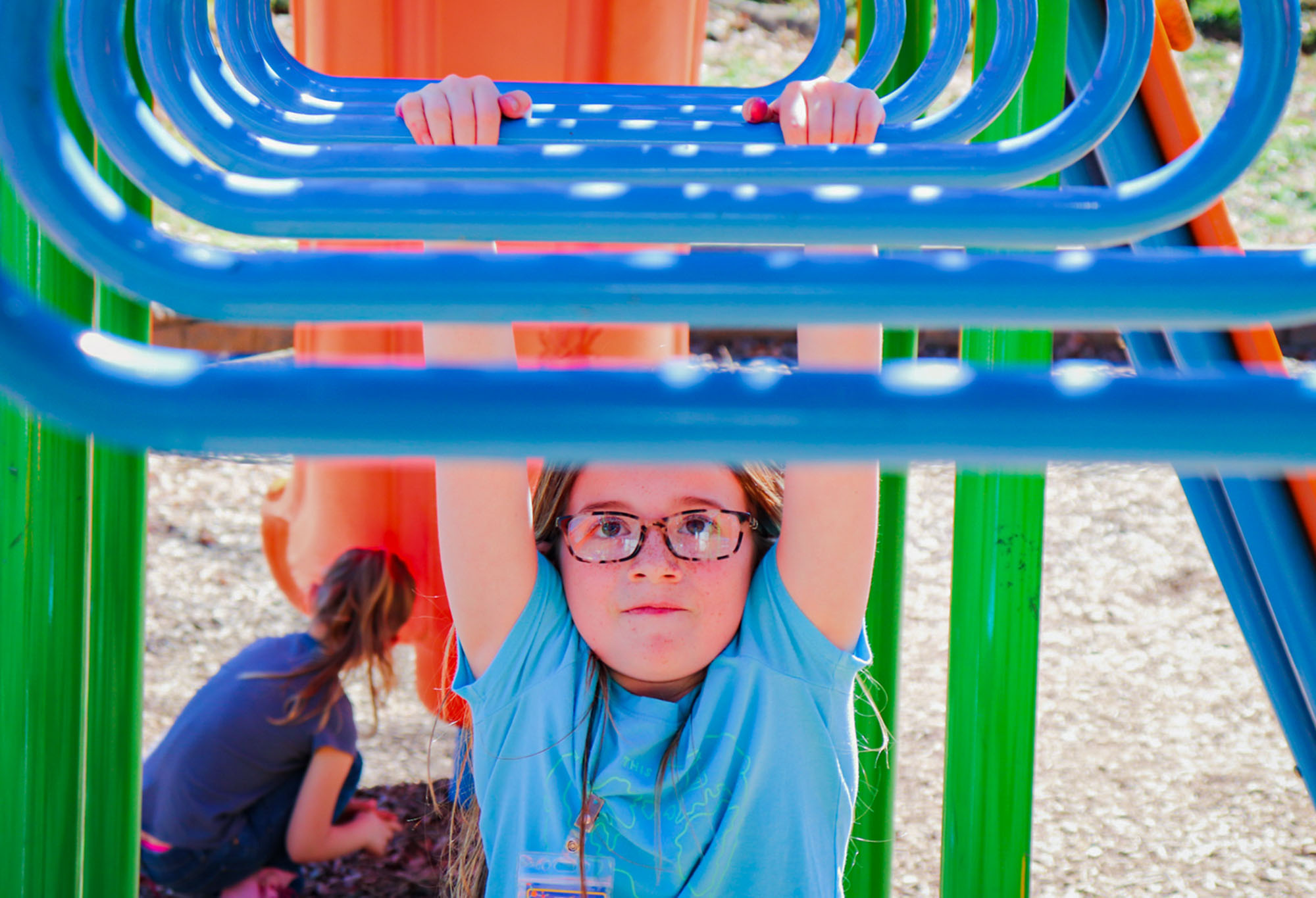 Newly Updated Outdoor Spayce Playce
For more accessible play and spectacular patio events, our Outdoor Space Playce was newly renovated to help create even more amazing Muse activities for our outdoor museum experience.
Come to our location to enjoy these hands-on and interactive outdoor activities sure to keep you and your family entertained through the power of play.