The Muse Knoxville strives to make all exhibits, activities, and public areas as inclusive and accessible all our visitors. The Museum offers hands-on activities and open access for children to explore in a safe environment.
Here at Muse Knoxville, we're commemorating this exciting occasion by highlighting a myriad of barrier-breaking individuals from the disabled community in their respective fields on our Periodic Table of Elements; from scientists, authors and politicians, to artists, activists and Muse staff members! In addition, we've showcased an
incredible selection of disability-centric children's stories for you and your little one(s) to enjoy in our Book Nook during your next visit.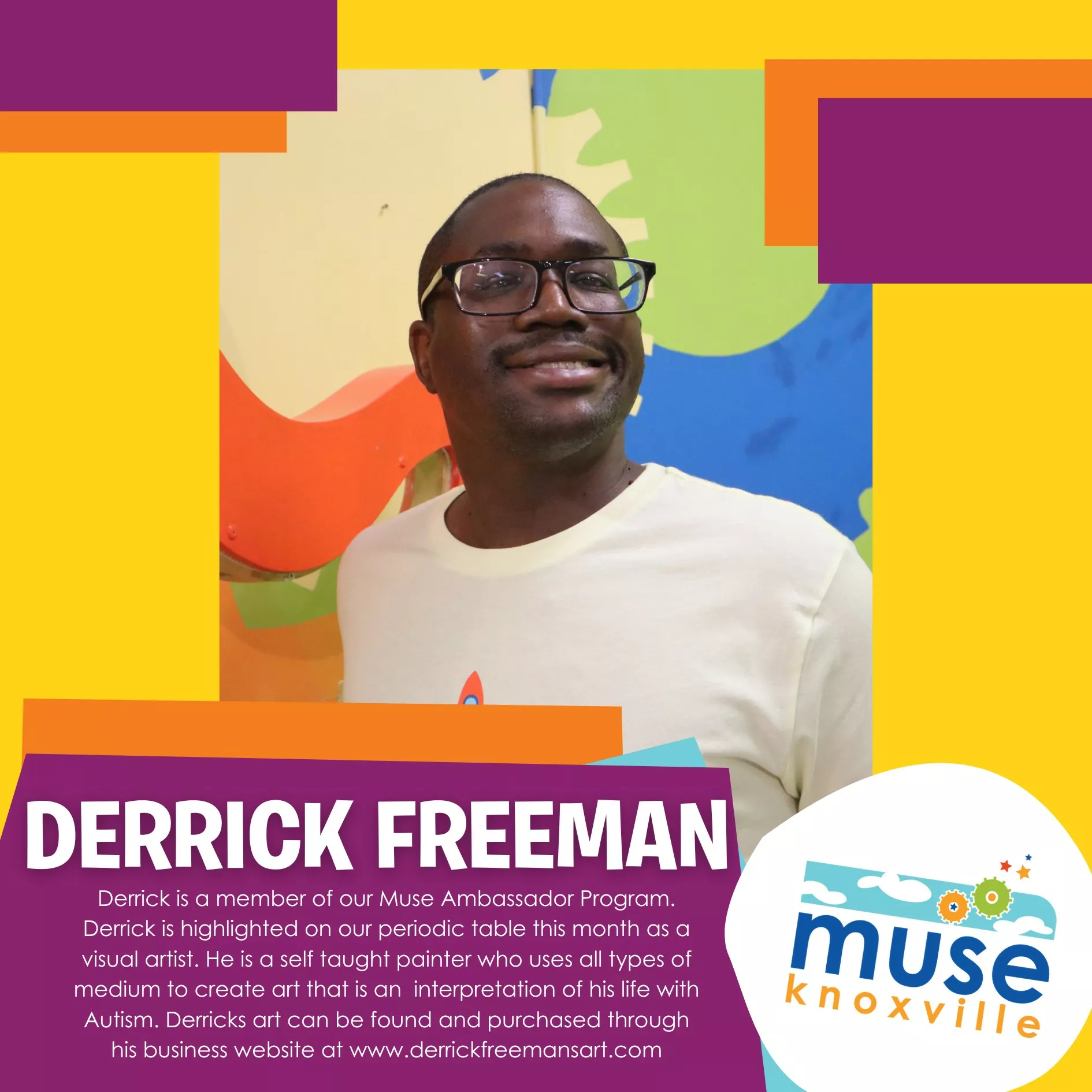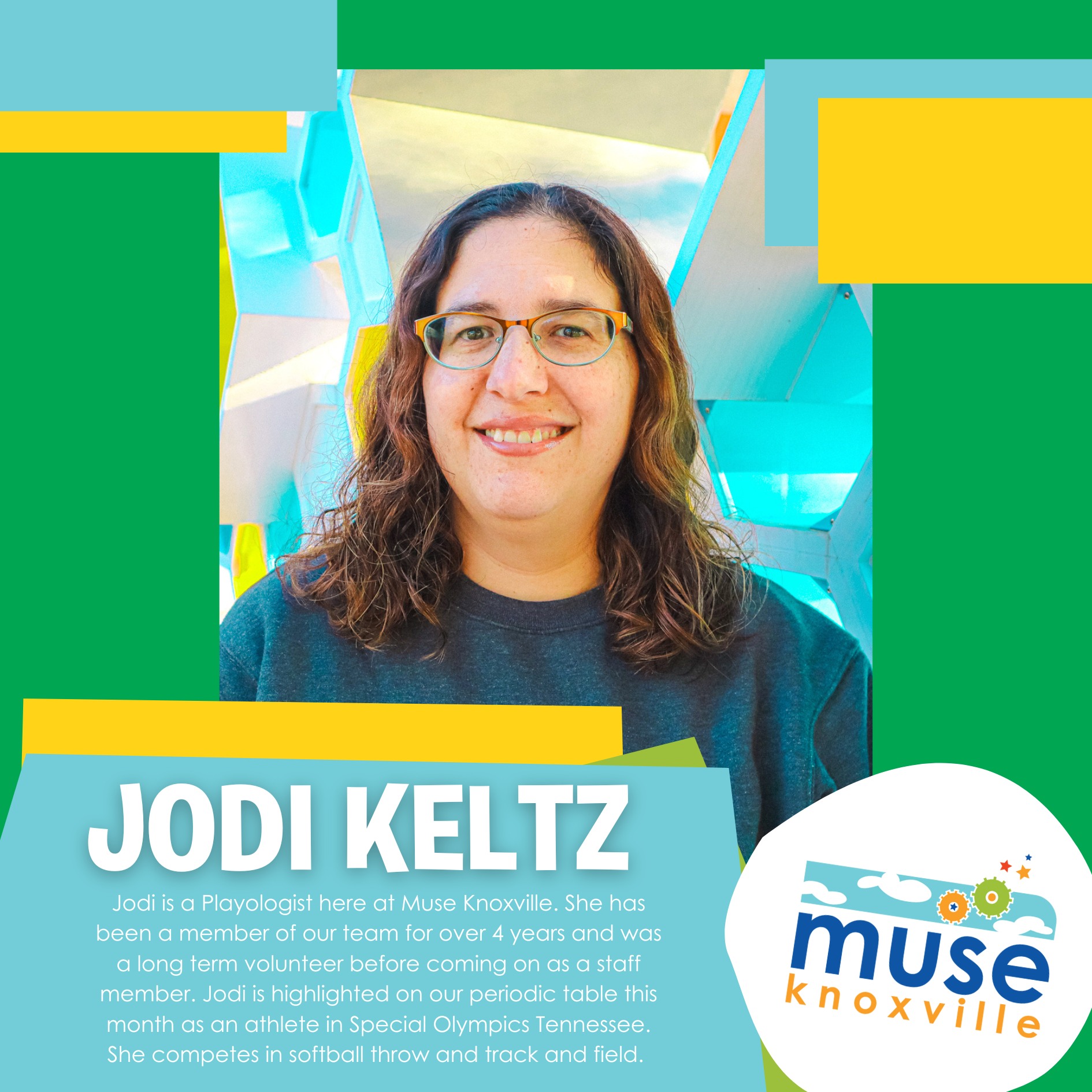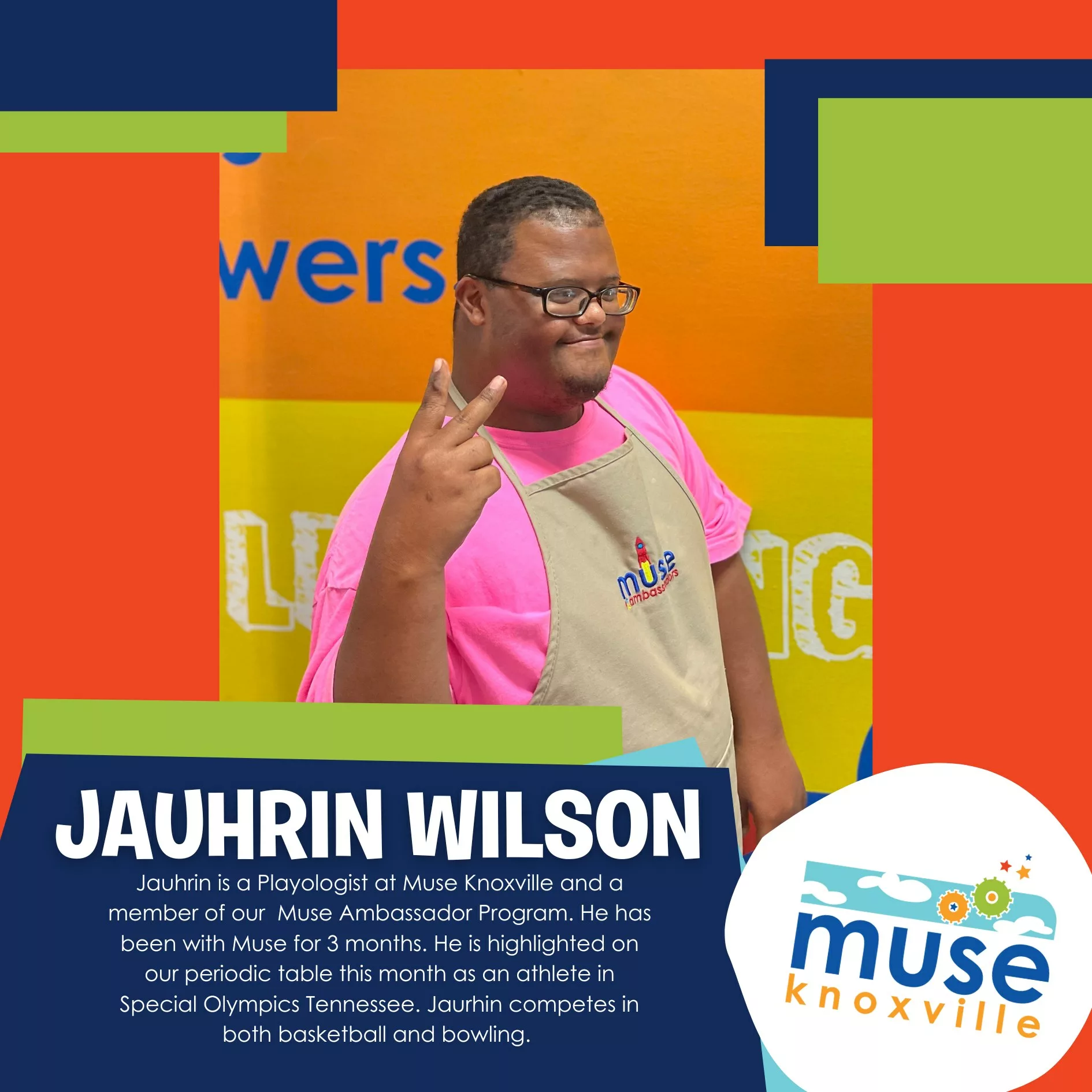 Handicap Parking
Handicap parking is available in the circle area directly in front of our museum; just look for the signs.
Wheelchair Mobility
Our exhibit spaces, snack time area, and public restrooms are all wheelchair accessible.
Service Animals
Animals specifically trained to aid an individual with day to day tasks are welcome within our facility. Leash-control of service dogs is required.
Over-Responsivity to Lights/Sounds
At the front desk, we have sensory packs which include: weighted or compression vests, sensory + fidget toys, and noise cancelling headphones. Please ask a staff member at the front desk for details.
Restroom Accessibility
Our restrooms are newly renovated to be cleaner and more accessible. In addition to an expanded handicap stall in the men's and women's restrooms, we now feature a trough sink. Our trough sink is lower to the ground to allow for a more effortless handwashing experience for wheelchair users.
Nursing Areas
"Our team at the Muse encourages breastfeeding in our museum and will accommodate you to the best of our abilities. We have items such as breastmilk bags and cooler packs that can be available upon request.
Stroller Accessibility
Strollers are allowed within the museum and may be parked
on our main exhibit floor. Please look for designated signage.
Supervisors
Court-appointed supervisors will be admitted to the museum for free during supervised visitations.
Designated Therapist / Caregivers
Therapists, visual interpreters and caregivers play important roles in allowing visitors with special needs to fully experience Muse Knoxville. We offer one complimentary admission ticket at the request of a designated therapist, caregiver or personal care attendant who is aiding a paid visitor or member requiring medical or physical assistance during their visit. The request for a complimentary admission ticket must be made at the time of the visitor or member admission.
First Aid / AED
First Aid kits are available at our front desk. If you would like access to one, please ask our floor staff and they will be happy to assist you right away.
We also have an AED kit on site. You may also store medical equipment at the front desk at any time during your visit.