STEAM Nights & Activities
STEAM Nights and Activities cost $350 and include: two hours of thematic programming for 150 people, five STEAM-based activities, Muse Outreach Educators to facilitate, training for volunteers, and optional "add-ons."
Browse our FAQs and STEAM themes to learn more about what program is best for you and your students! Kindly navigate to the bottom of the page to submit your STEAM Night request.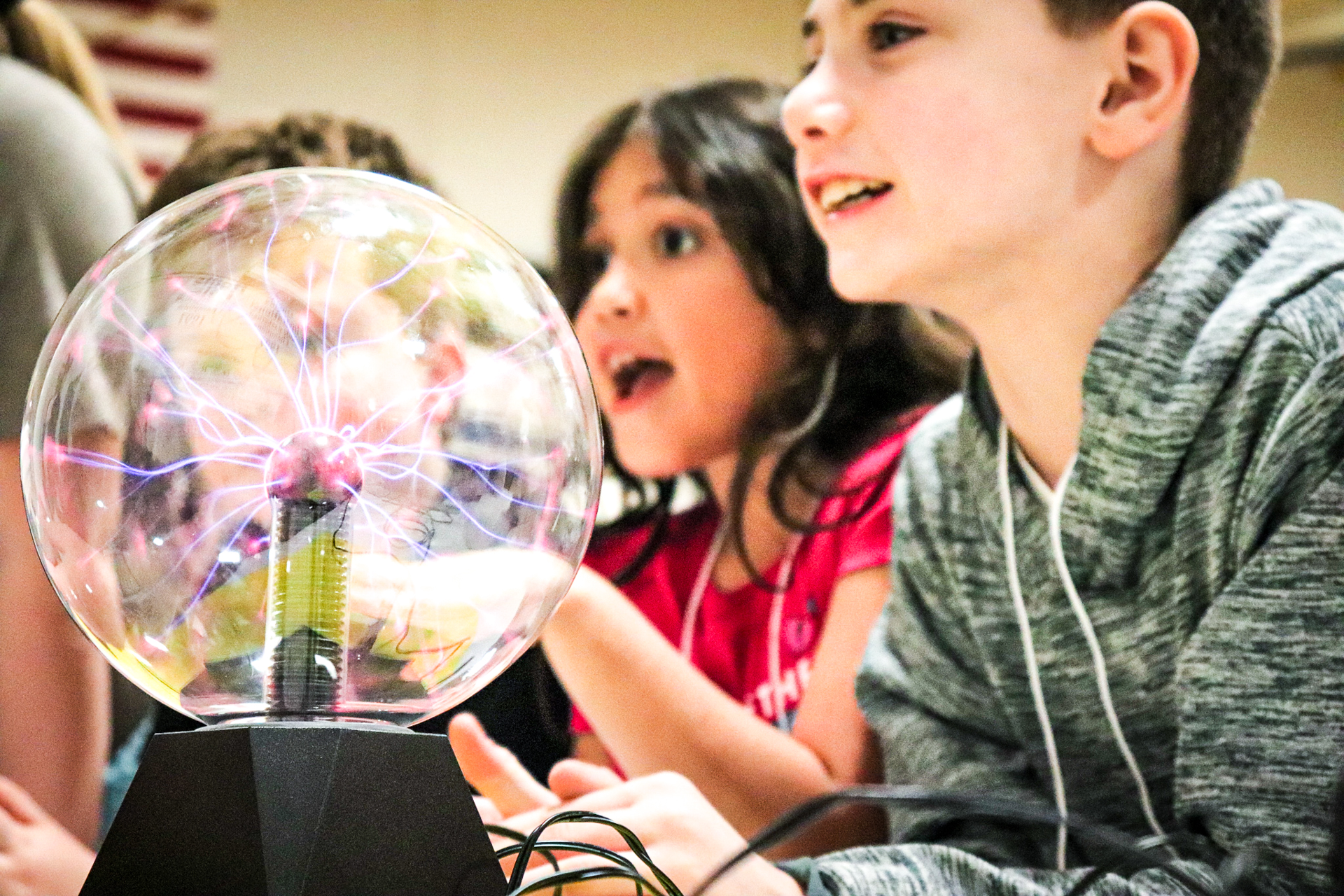 Pricing
Total cost is only $350, and includes: 
Two hours of thematic programming for 150 people

Five STEAM-based activities

Muse Outreach Educators to facilitate 

Training for volunteers

Optional "add-ons"
Add On our Mobile Planetarium for $325. Call for details.
Add On nights over 150 people for $1 per additional person. Call for details.
What do the schools provide?
A Contact Person
10 adult volunteers
Suitable indoor space(s)
5 tables that are 6 feet or larger and 10 chairs
Scheduling a STEAM Night
STEAM Nights are scheduled from October-May, for Mondays-Thursdays, after school hours.
When inquiries are open, a form will be available on this page. 
Who Leads the Program?
Muse Outreach Educators facilitate the entire program with 10 school-provided volunteers leading the activities.
STEAM Themes to Choose From…
Sensational Science
Hands-on experiments will encourage you to explore how hair-raisingly fun science can be.
Tech-Tacular
No screens are required as you code, collaborate and create with Muse Knoxville's favorite robots.
Engineer It!
Discover the Engineering Design Process through 5 unique construction challenges.
Math Magic
Puzzling problems + Muse Knoxville = A magically memorable STEAM Night.