Muse Pop
Presented By the Clayton Foundation

Join us this June and July for Muse Pop, our summer museum experience that features weekly rotating themes – from "Microscopic Muse to "Transportation Station" and more! Muse Pop celebrates the intersectionality of science and play through weekly programming and is included with your general admission ticket!
SPECIAL WEEKLY SUMMER THEMES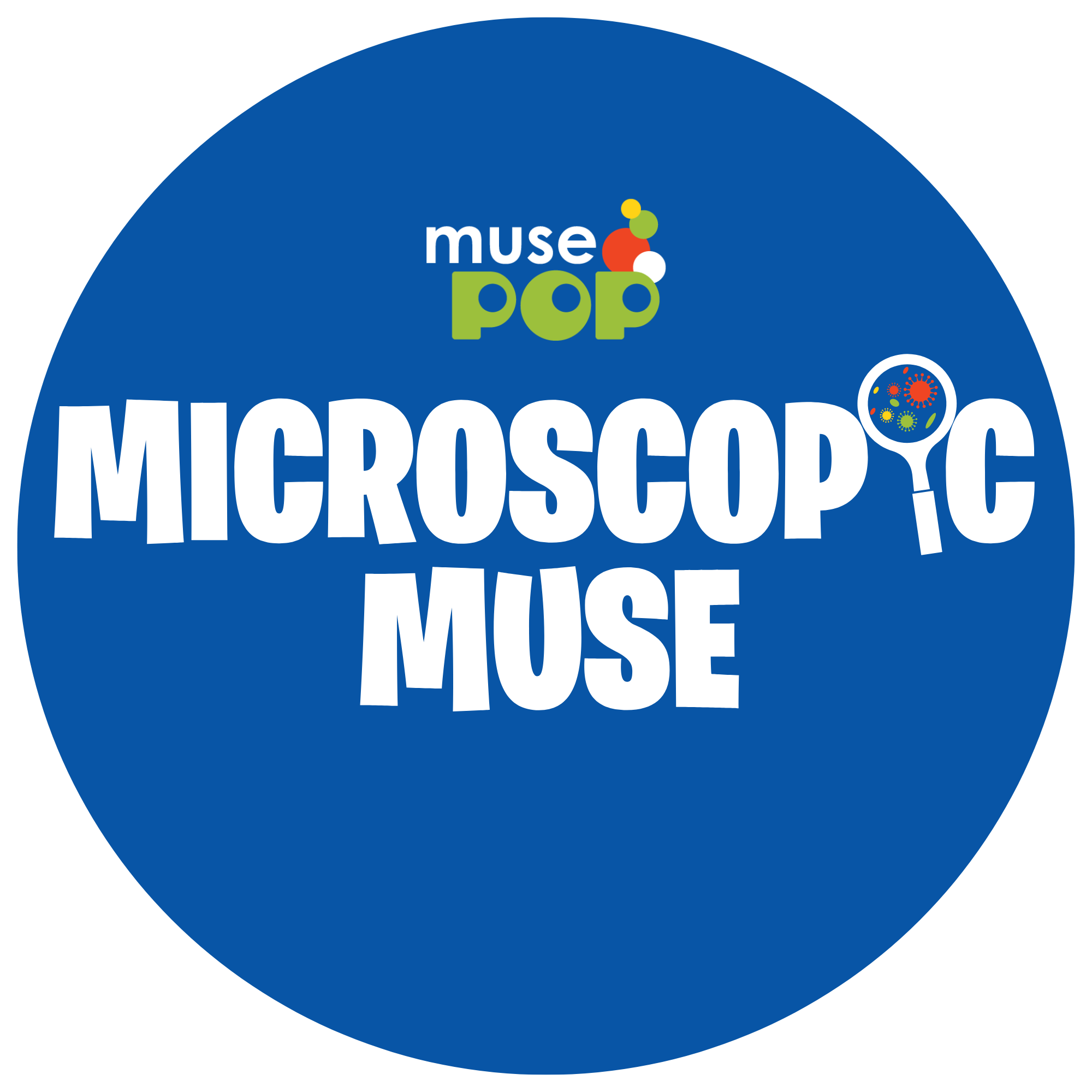 Microscopic Muse
JUNE 5 – JUNE 9
Get ready to explore the tiny world of invertebrates with our first week of Muse Pop with Microscopic Muse! From spider climbs to terrarium discoveries, we'll be learning all about the fascinating lives of insects and their habitats. Join us for pipe cleaner spider crafts, frozen fizzy spider experiments, and so much more. Let's zoom in and get up close and personal with the amazing world of invertebrates!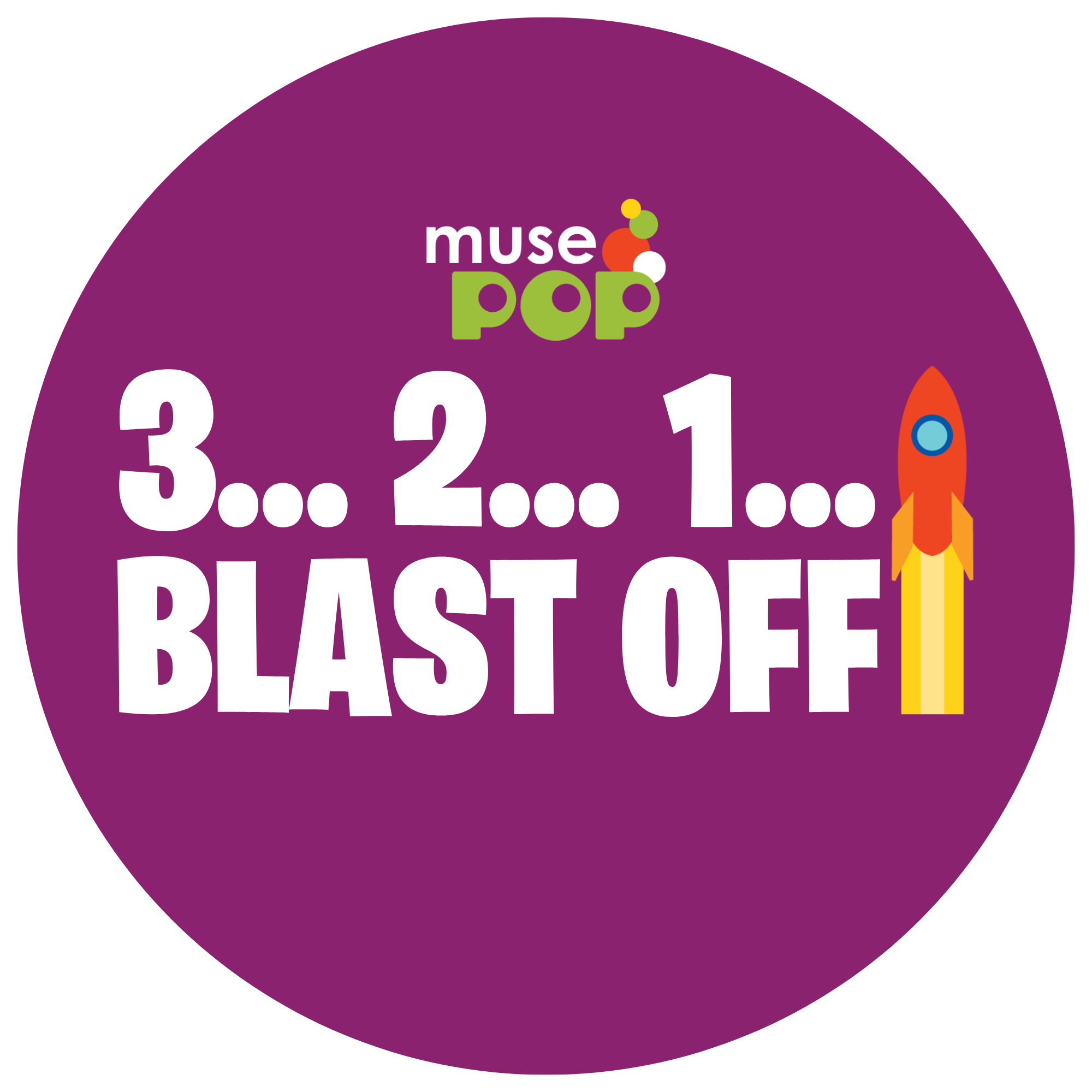 3,2,1,... BLAST OFF!
JUNE 12 – JUNE 16
Embark on a journey to the final frontier with our space-themed Muse Pop week! Let your imagination soar as you design and build your own spacecraft, then put it to the test with our engineering and technology challenges. Drop objects into a tub to create your very own meteorite crater and learn about the impact of space debris. Take part in the Straw Rockets activity to practice your engineering skills and modify your design to achieve optimal rocket performance. We'll even explore the world of space food with a hands-on sensory experience. Join us for an out-of-this-world adventure!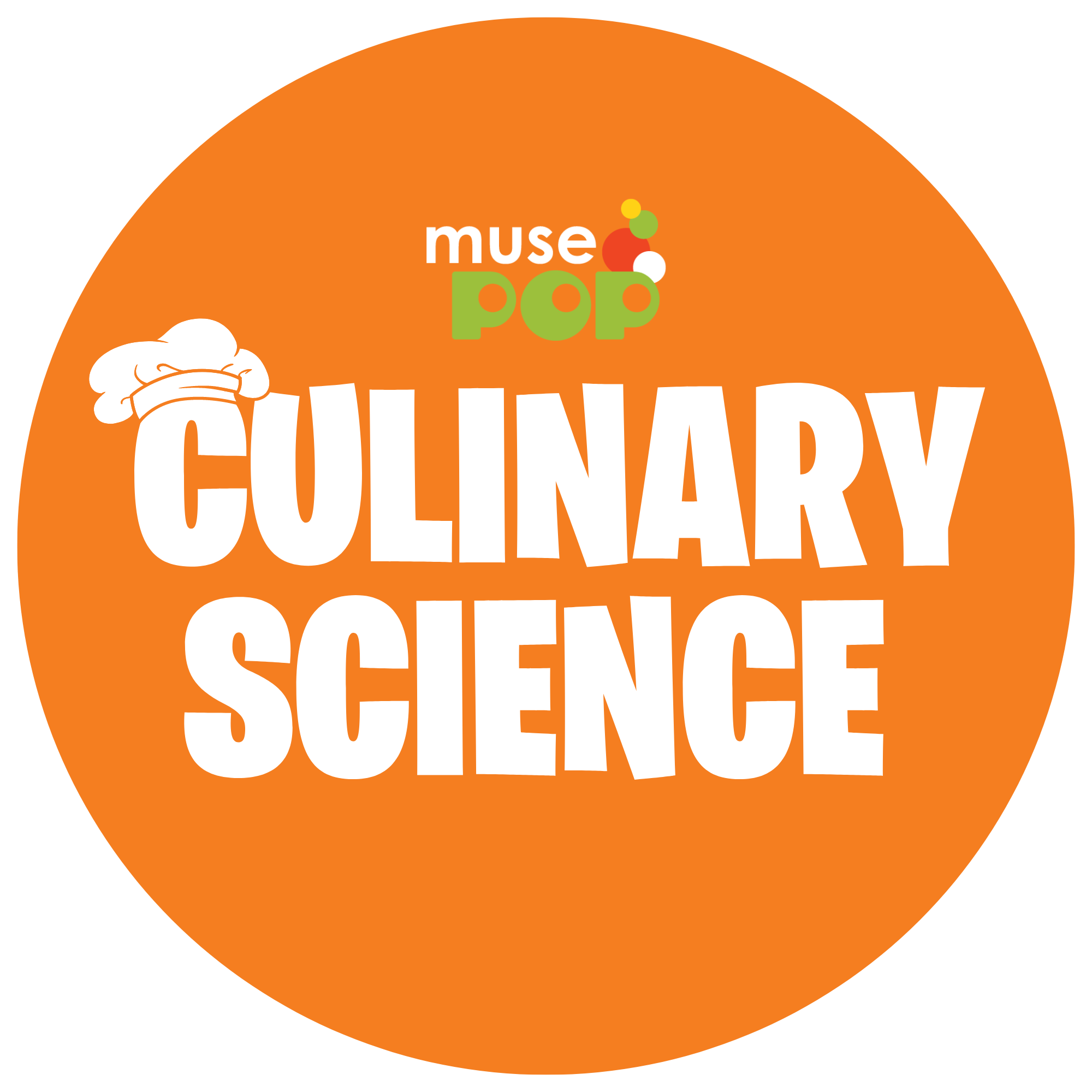 Culinary Science
JUNE 19 – JUNE 23
Come cook up some science with our Culinary Science Muse Pop week! Join us as we explore the fascinating world of germs, mold, and other not-so-pleasant things that can lurk in the kitchen. Young food scientists will learn about where, how, and why these things grow while getting hands-on with our exploration activities. Test your nose as we guess the kitchen smells and get messy with our epic exploding watermelon experiment, a fun and edible way to learn about potential and kinetic energy. Come discover the science behind your favorite foods and unleash your inner culinary scientist!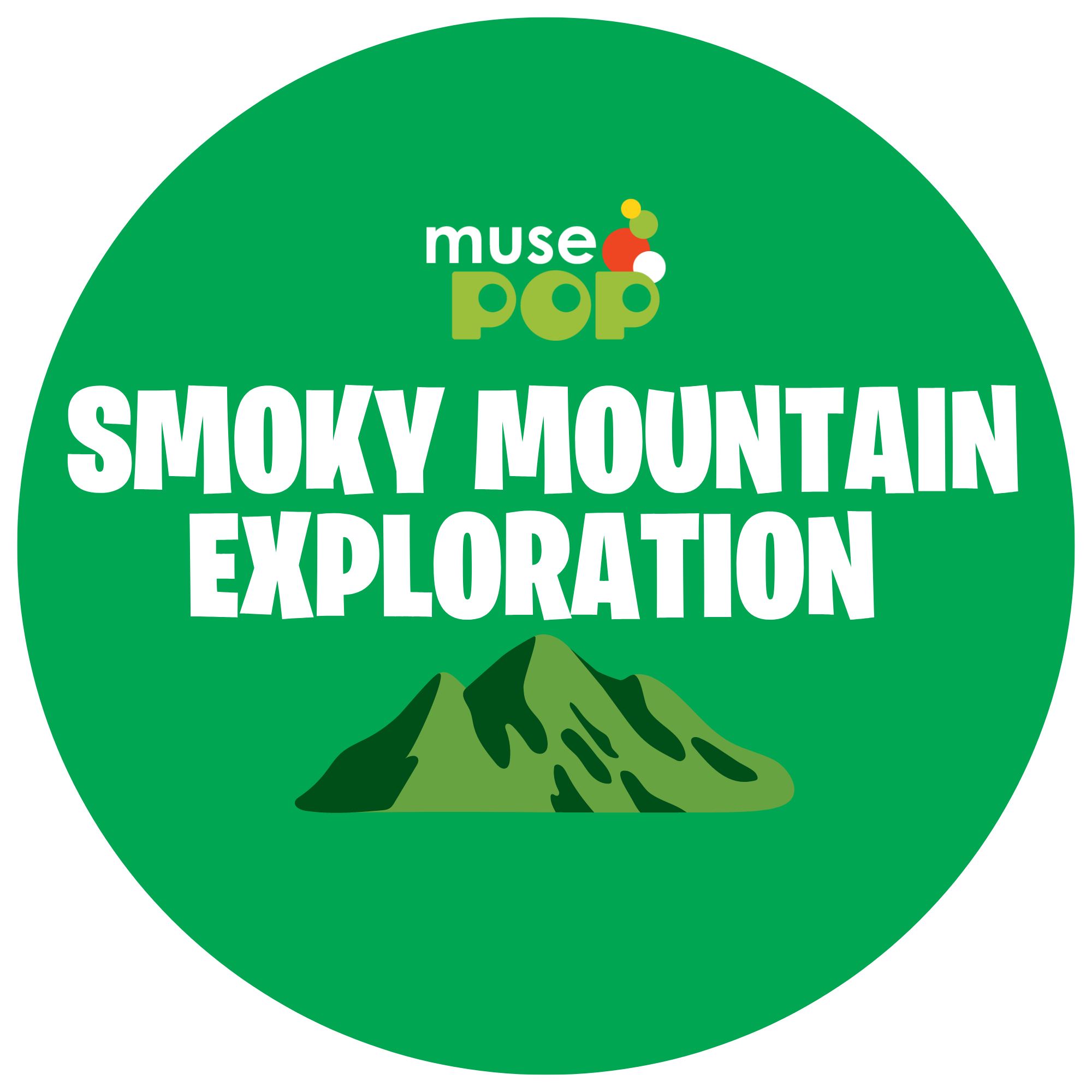 Smoky Mountain Exploration
JUNE 26 – JUNE 30
Join us for an unforgettable Smoky Mountain Exploration Muse Pop Week! Come discover the amazing animals that call the mountains home as we examine skulls, bones, and fur samples up close. Learn about endangered species through the art of origami and become a wildlife biologist for the day. Guess which animal each fur sample belongs to and get hands-on with our interactive activities. Let's embark on an adventure of discovery and exploration in our own backyard, the beautiful Smoky Mountains!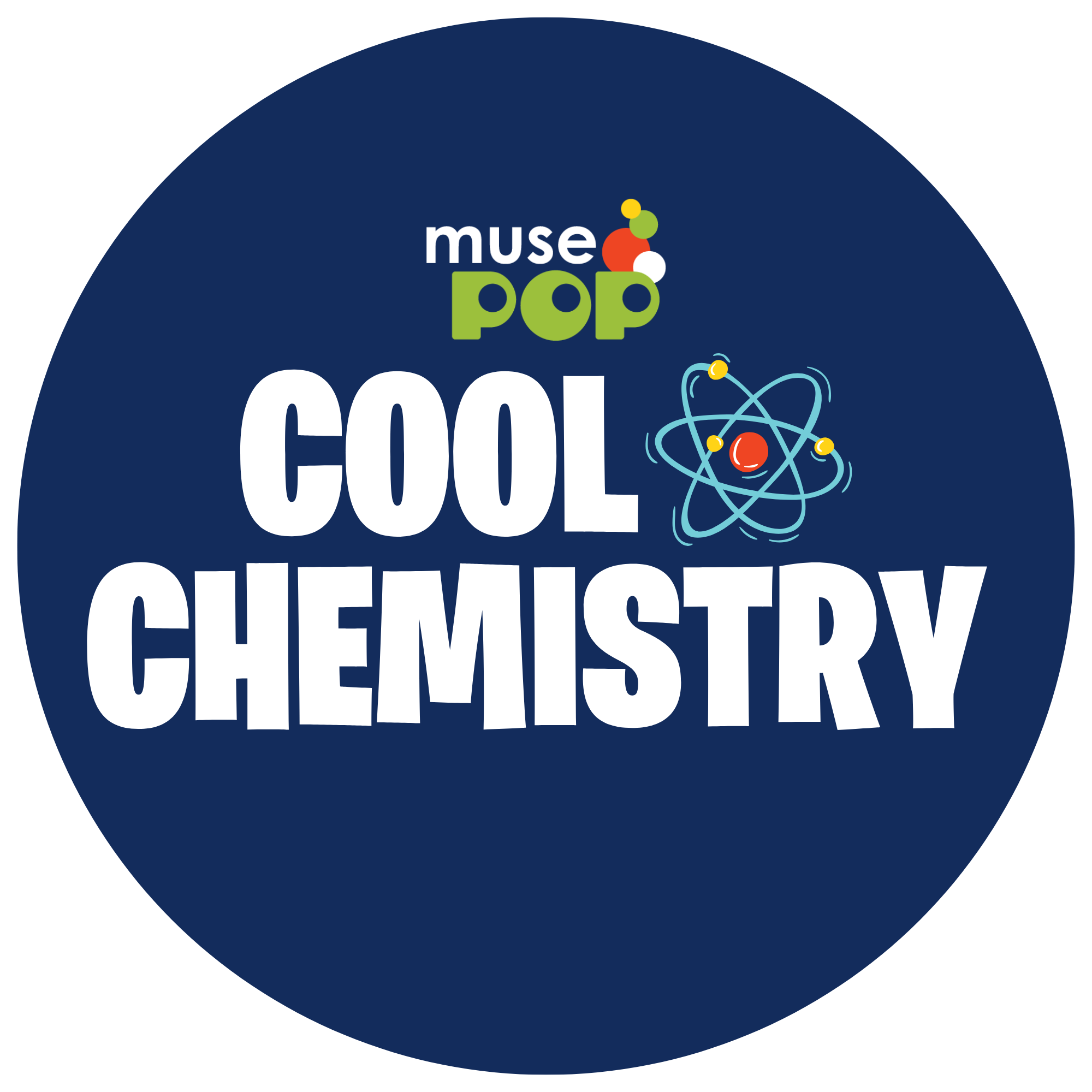 Cool Chemistry
JULY 3 – JULY 7
Come discover the amazing world of chemistry with us this summer, during our Cool Chemistry Muse Pop week! Young chemists will explore the fascinating chemical reactions, starting with the explosive reaction between water and antacid tablets. Get hands-on with our DIY bouncing ball activity and learn about the impact of chemical composition on bounciness. Put on your safety goggles and experiment with baking soda and citric acid to create a fizzy reaction while testing your sense of smell to discover the science behind your senses. Join us for a summer of explosive fun with Cool Chemistry!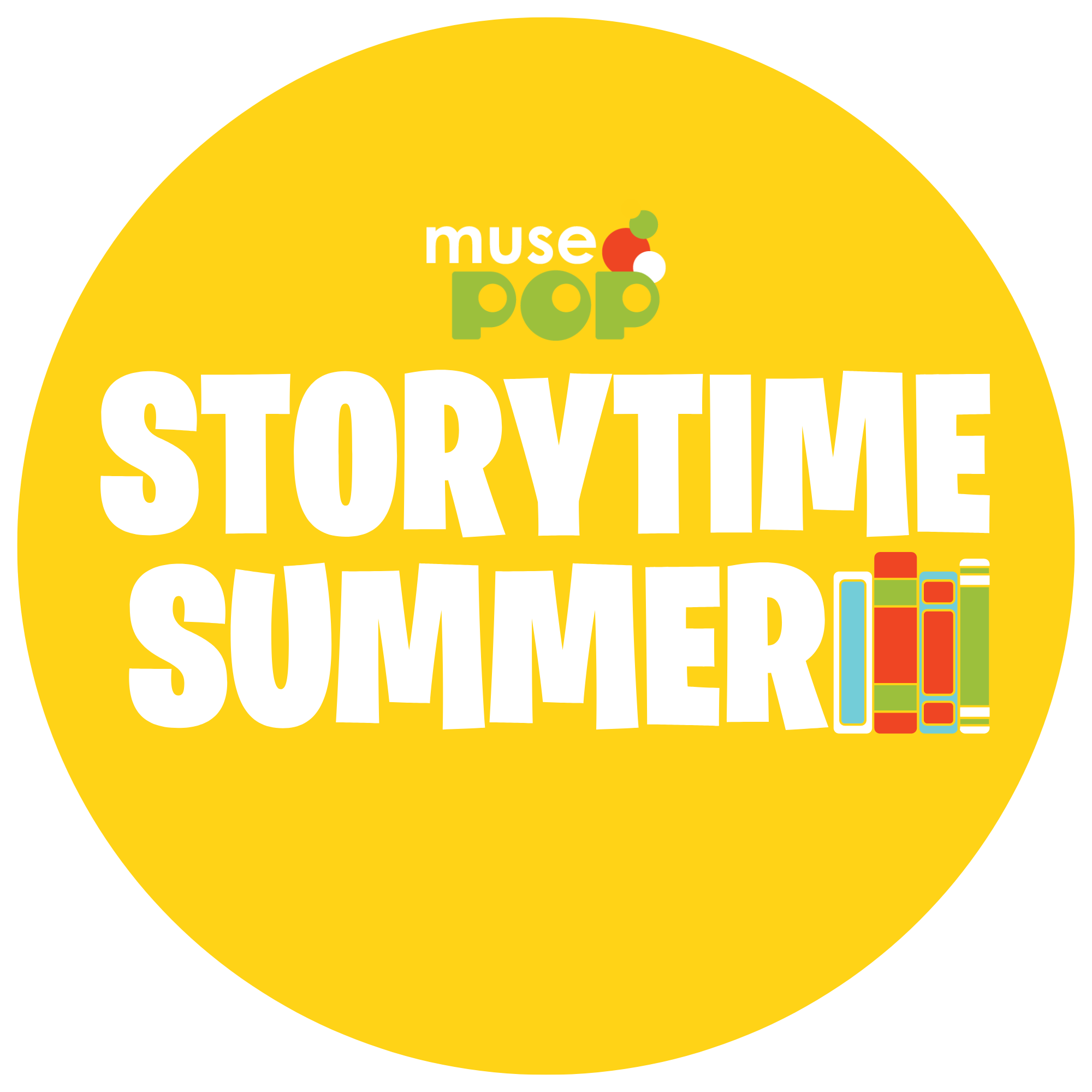 Storytime Summer
JULY 10 – JULY 14
Get lost in the magic of stories with Summer Storytime Muse Pop! Join us for a summer of imagination and adventure as we explore the world of storytelling with story cards. Become a secret agent and create your own invisible ink messages, then bring your stories to life with our shadow story activities. Let your creativity soar as you discover the joy of reading and storytelling. Come experience the wonder of books and stories with us this summer!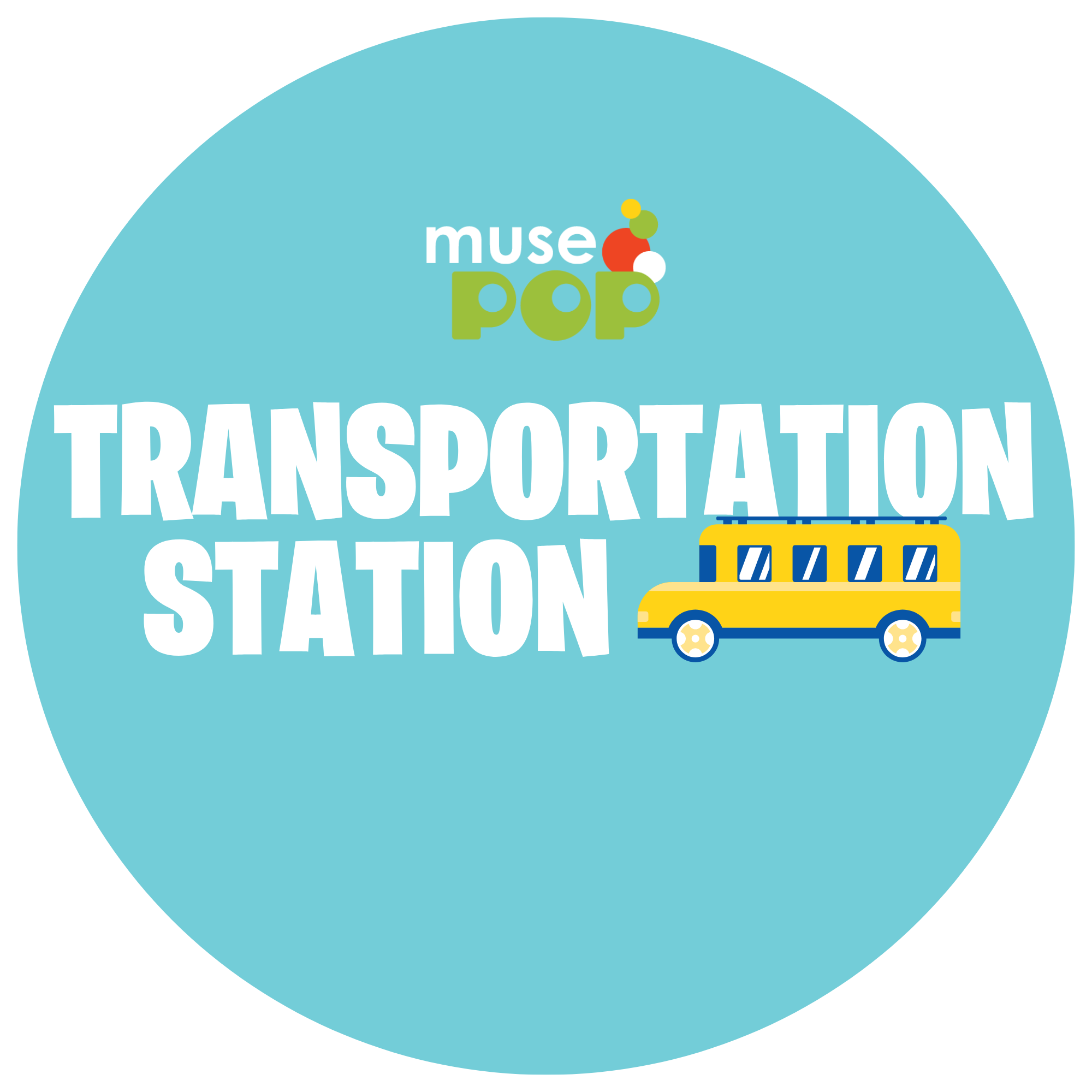 Transportation Station
JULY 17 – JULY 21
Are you ready for a wild ride during Transportation Station Muse Pop? Join us as we explore the exciting world of vehicles, big and small! Get up close and personal with all kinds of transportation. Become a coder with our Botley robots and learn how to code by color, move in six directions, and transform your Botley into a train, police car, ghost, and more. Get creative and build a wind car, then drive it through the paint to create a rolling work of art!